High Value Advisors

We are dedicated to helping others improve their quality of life, and work tirelessly to assure success in the home purchase process.
Our Loan Advisors have an average of 20 years' experience, and are skilled mathematicians who are committed to working in your best interest.
Which best describes you?
First Time Buyer
If you're getting ready to buy your first home, you'll benefit from our fundamentals training. Improve your future quality of life by siding with a Loan Advisor who has your best interest at heart.
Experienced Buyer
You've done this before, so you know the drill. Reaffirm your knowledge and find the best support team for your purchase transaction.
Expert Buyer
You're very comfortable with the process and have strong math skills. You just want the beef.
Philosophy
We believe all legal cases are equally important, especially for the individual client.
Our company is needed in both good and bad situations in life, and we do whatever we can to make all cases a good experience no matter the subject. We look at our clients as people with genuine problems and do not measure their wallet before we look at their case.
Why Us?
There are many law firms, but our numbers prove we have a good thing going here at The City Lawyers. We respect our clients and they respect us, and that is what sets our company apart from others.
If you have questions regarding our company, you should give us a call. We will do everything possible to make sure we are the right fit for your case.
"It is forbidden to kill; therefore all murderers are punished unless they kill in large numbers and to the sound of trumpets."

― Voltaire
Frequently Asked Questions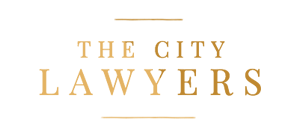 909 Terra Street, Seattle, WA 98161
help@thezitylawyerz.com
Tel: 701-946-7464